---
Do you need to add a link to an email or phone number on the site created with Webnode?
Email communication is a fast, simple and most commonly used link between you and your customers.
For most potential customers, however, the main task is time, which can lead to your site being abandoned before sending an email. Late copying of a phone number or email address, opening an email box, etc. To speed up and simplify access to your email or phone (the benefit for customers visiting you from smartphone / tablet page), and thus increase the chance of gaining a new customer, you can easily and without knowing the technical focus – by using an URL link.
Creating a link to an email begins just like a classic link creation. Type and mark the text from which you want to link, and click on the link icon in the Webnode editing menu.
1.  Mark the email or text and click on the icon to add a link.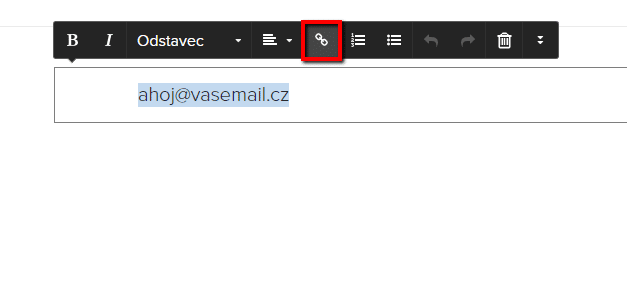 2. Set up an email link in the form (just insert your email in hyperlink)

3. Enter the change by pressing Enter.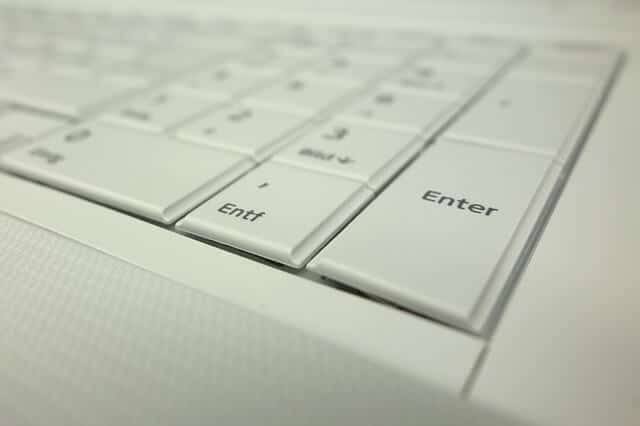 ---
Do u Need to set a link to a phone number? (clickable tel. number in webnode)
You can also make a clickable link from the phone number on your website.
Visitors who view your site, for example, from mobile devices, they can call your phone with one click.
1. Mark the text or phone on the site and click on the icon to add a link.

2. Set a link on the phone in the form of: "tel:+42xxxxxxxxxx".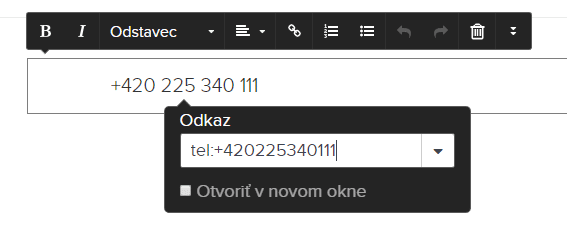 3.  Enter the change by pressing Enter.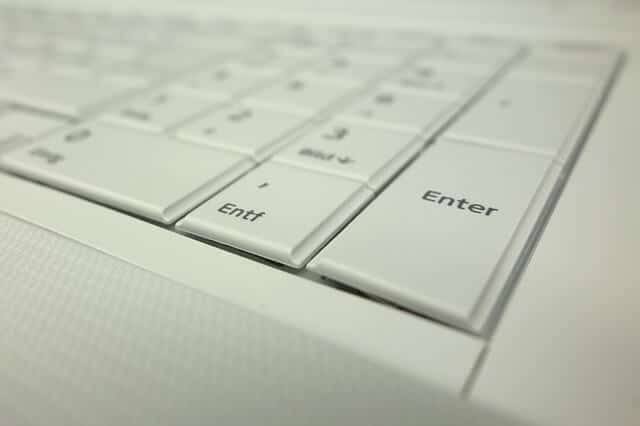 ---
Well done!
You can now try the link functionality. In a published version of the site, it might look like this:
TIP: Put online chat on the web for faster communication with visitors to your site. I recommend a service that is free – read more in tutorial for Smartsupp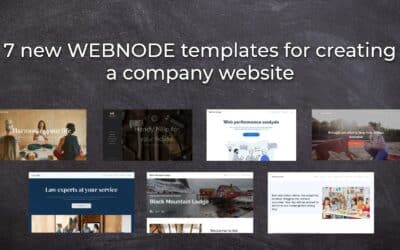 Have you seen 7 new Webnode templates for creating a company website in 2023?In our Webnode News, we have already discussed a few interesting things about the Webnode editor. Have you read the article about 5 new awesome features of the NEW e-commerce Premium Plan...
Sharing is caring 🙂 Please share this awesome tutorial