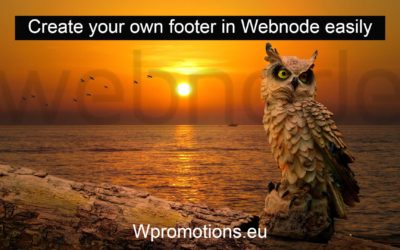 Would you like to add your own footer to the web / e-shop in Webnode?Would you like to add a redirect to the website or e-shop in Webnode or link to your terms and conditions & GDPR to the footer? With my simple tutorial, you will definitely be able to do it. Just...
read more
Are u missing smth on my website?
If you have an idea for tutorial, do not hesitate to contact me.