---
Google Calendar – great help with organizing your time
Google Calendar is a web application for organizing your time.
In this tutorial, we'll learn how to insert Google Calendar into a Webnode website.
1. The first step is to create an account with Google – here
2.  In the official Google Help, you can find more information about creating Google Calendar and getting your HTML code. Its simple: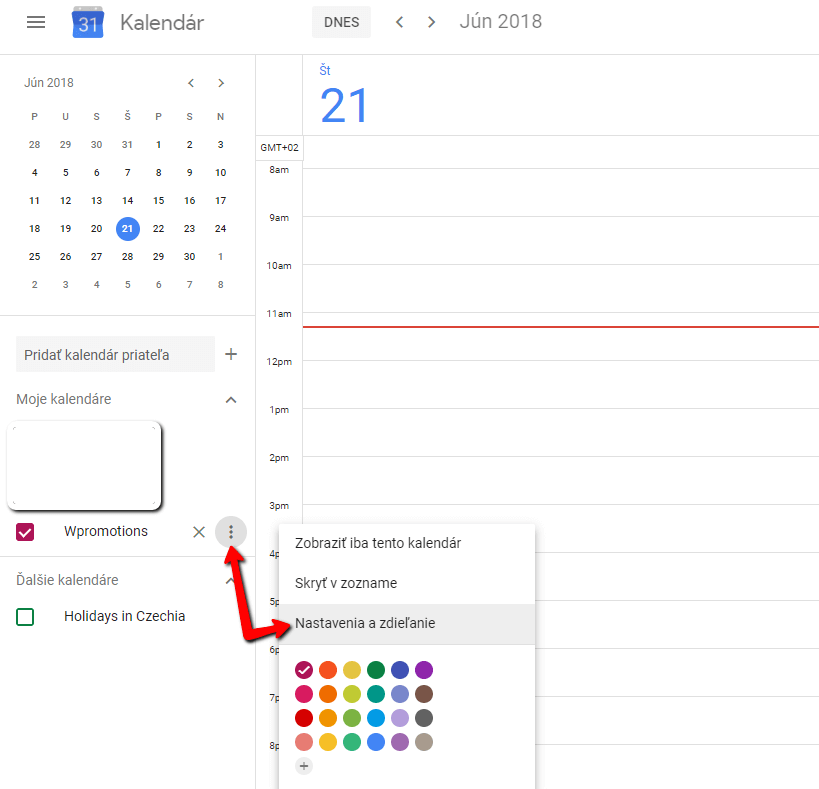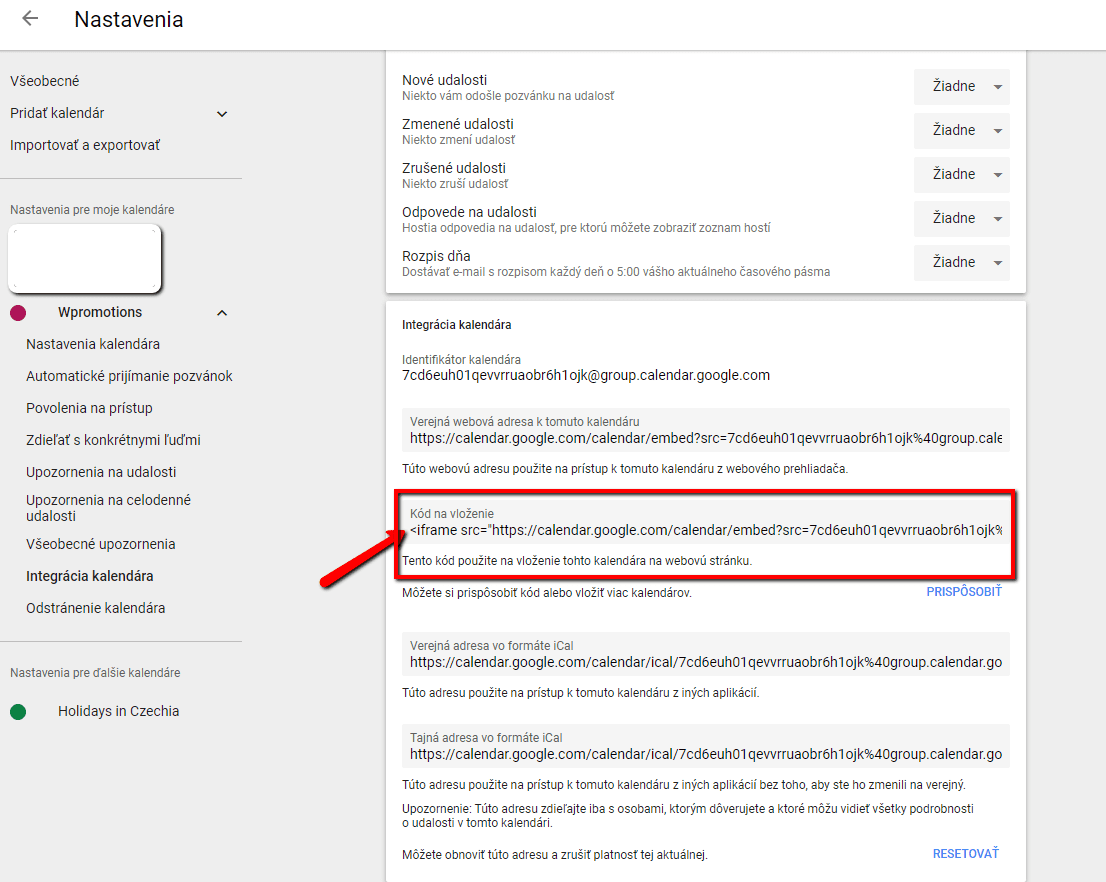 <

div

class

=

"googleCalendar"

>

PLACE

THE

GOOGLE

CALENDAR

IFRAME

CODE

HERE

<

/

div

>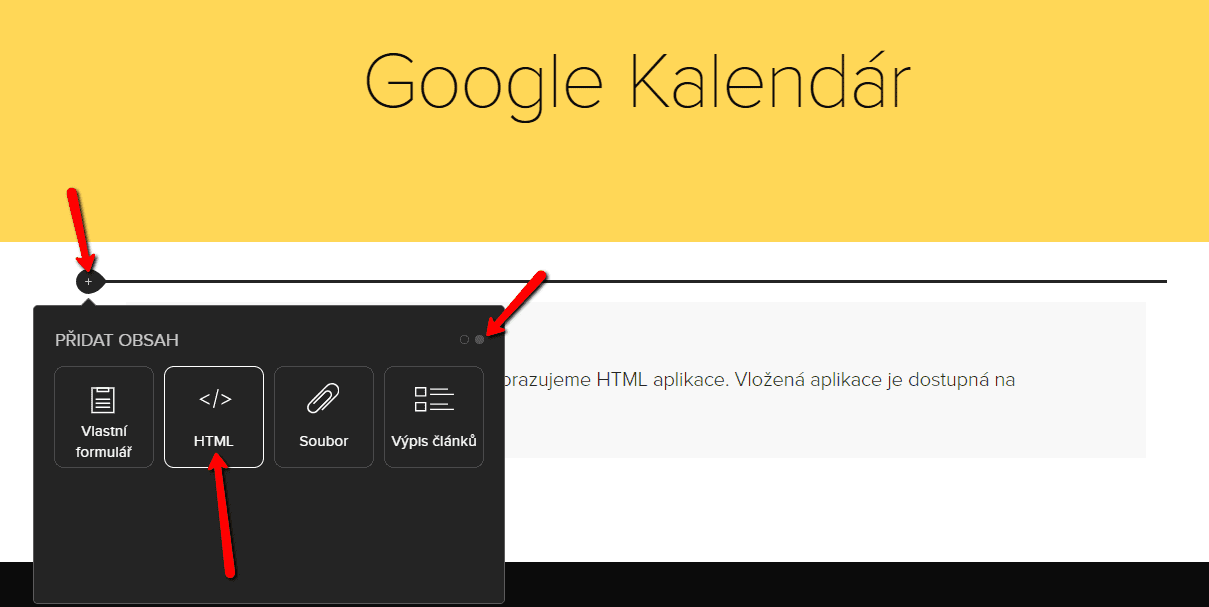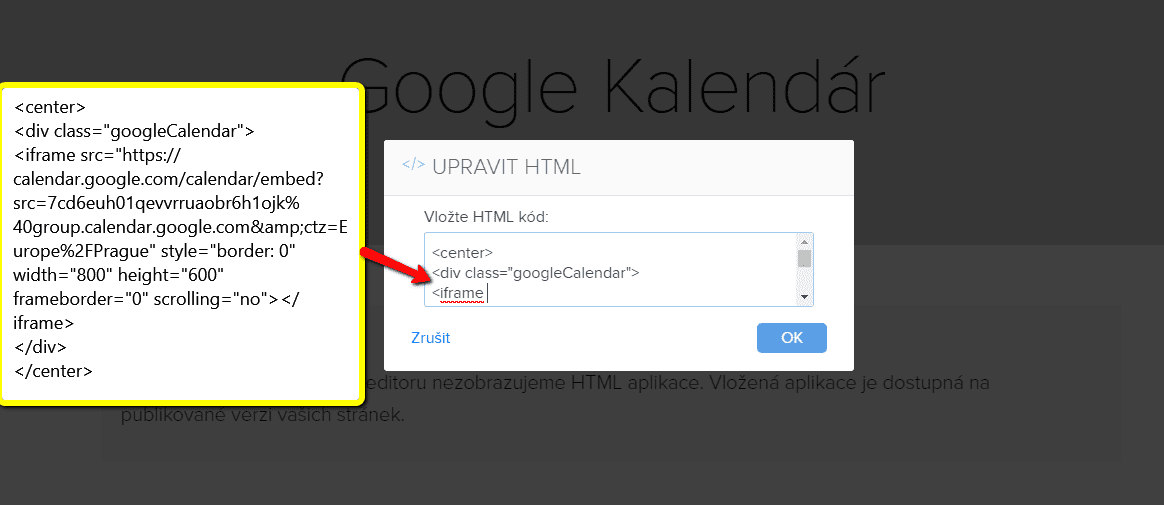 5. The embedded Google Calendar will appear on the WEBNODE site, but you still need to set up Google Calendar for mobile/tablets.
In the top bar of the editor now click on "Pages" » "Choose a page on which you have Google Calendar"» "SEO Site Settings" »" Header HTML Code" and enter the following code: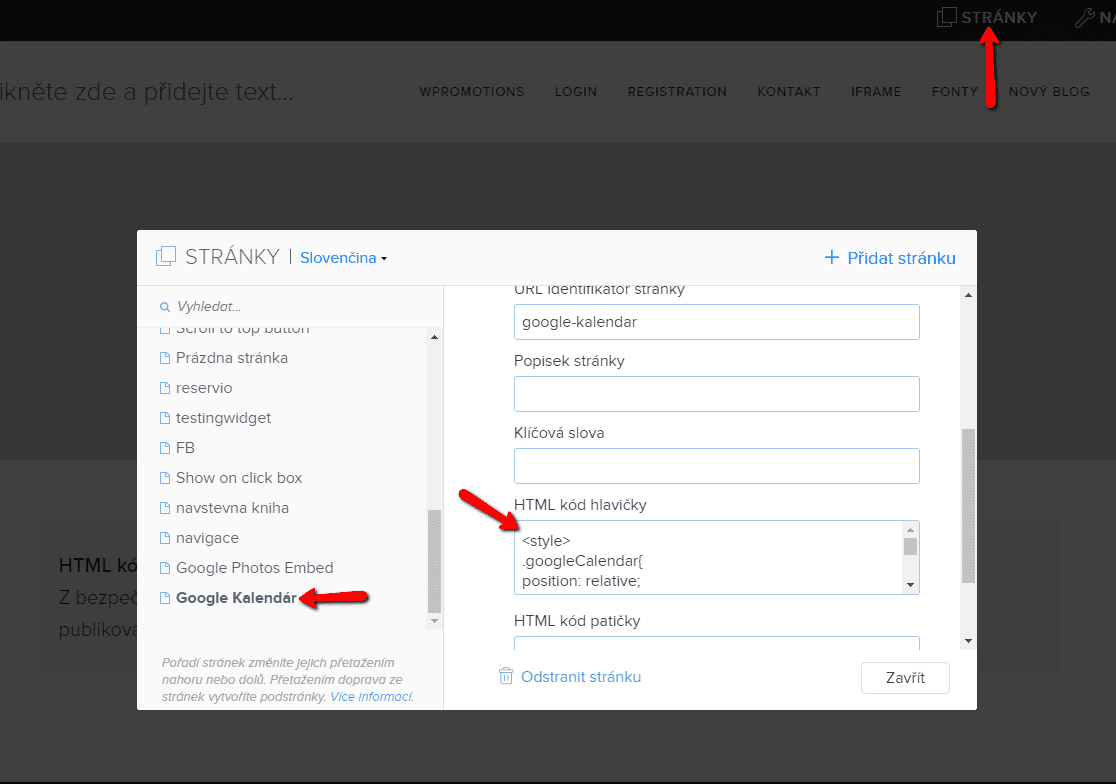 And you're done. Google Calendar is embedded on the website and is responsive, so it means that calendar size adapts to mobile devices (mobile phones, tablets, etc.).
The calendar on the web looks like this:
Summary:
You enter 2 codes on the website. You edit the first code and paste it into the body of the page (<body>) using the Webnode HTML feature.
Insert the second code into the page header (<head>) into the SEO settings of the page where you have the embedded calendar.
<

div

class

=

"googleCalendar"

>

TU

VLOZTE

KOD

GOOGLE

KALENDARU

<

/

div

>
TIP: Put online chat on the web for faster communication with visitors to your site. I recommend a service that is free – read more in tutorial for Smartsupp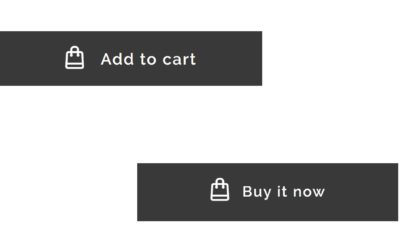 Would you like to rename the "Add to cart" button in Webnode?In tutorial "How to rename" CART in the menu in the WEBNODE e-shop?" i showed u how to rename CART in the menu. Let's take a look at your other options. Webnode for e-shops is a great choice for your online...
Do you like this tutorial? Share it, please 🙂