---
Do you need to change the email in the contact form in Webnode?
The email in the Webnode contact form is pre-set to the email you use to log in to Webnode.
If you want to change the email in the contact form, follow these instructions:
1. Login to the Webnode editor and click on the "Send" button on the contact form.
2. Then click on "Contact email" and enter a new email.
3. Confirm the change by pressing ENTER.
---
Well done! You have successfully changed the email in the contact form.
Email must be changed for each form on the web separately.
TIP: Put online chat on the web for faster communication with visitors to your site. I recommend a service that is free – read more in tutorial for Smartsupp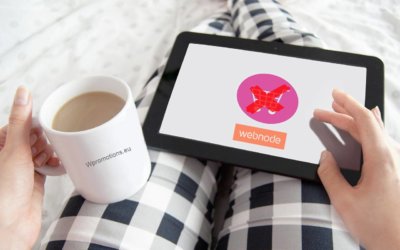 How to hide shopping cart in Webnode E-shop?You have created an e-shop at Webnode and would like to hide (remove) the shopping cart in the menu and also the "Add to Cart" button so that you can use e-shop features such as. adding products, but you don't want to use...
Do you like this tutorial? Share it, please 🙂