Do you need an powerful online booking reservation system?
Works perfectly with Webnode.
Whatever you do, Reservio is a great choice for organizing your time! 🙂
And what does the Reservio online booking system offer to you?



a clear calendar where you can find all the reservations.

Online reservations 24/7

Client Management

Business Assistant

Notification to you and your clients (email + sms notifications)

Integration with Google Calendar, Ical, Outlook,

Integrate online booking system directly on your site.
Instructions for creating a booking system and linking to your Webnode website.
1. The first step is to create an account on https://www.reservio.com/

2. Choose your business.

 3. Fill in all the necessary details and complete the settings with the "Countinue".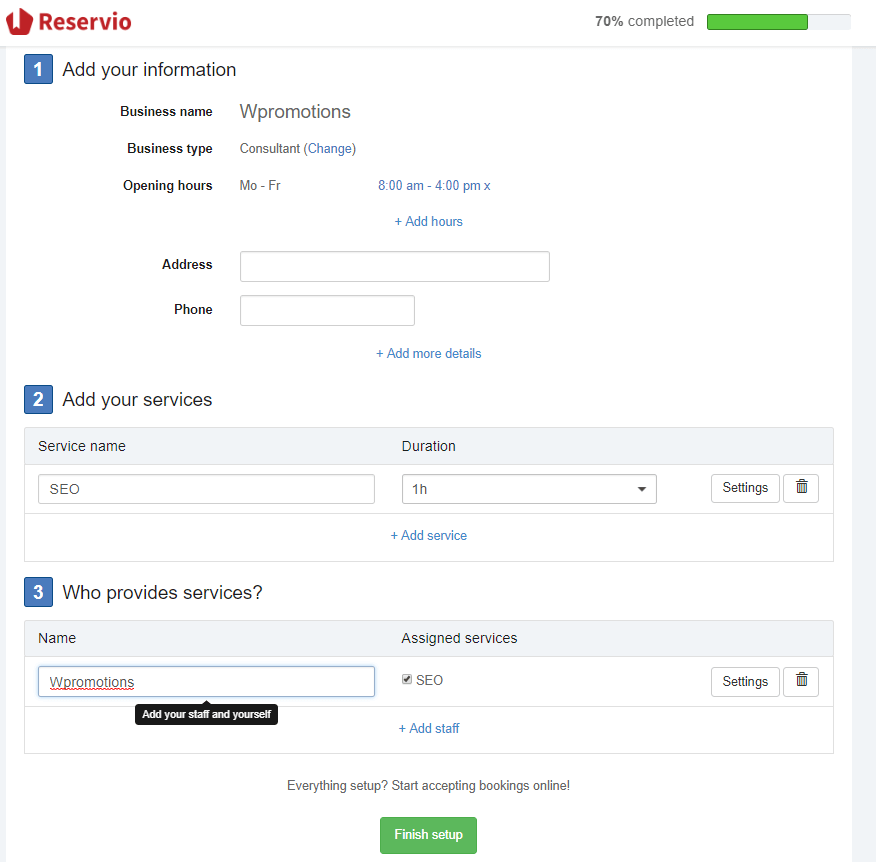 4. Awesome – you will get 14 day of Premium account for free.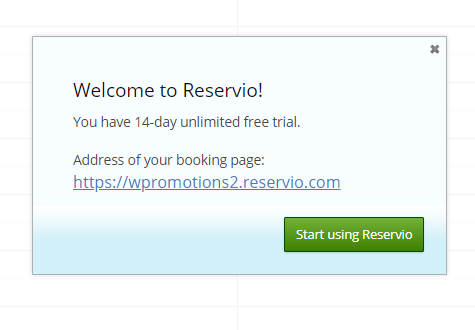 5. You can embed the booking calendar using the HTML code on the web. In the top bar, simply click on "Promotion".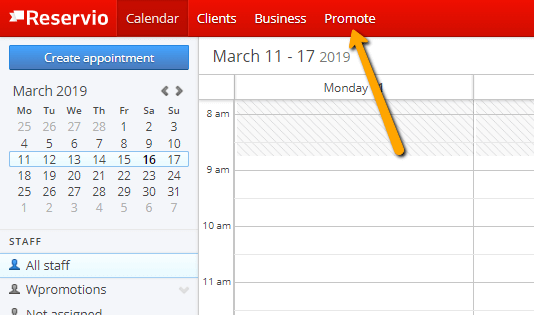 4. and select the option for the button.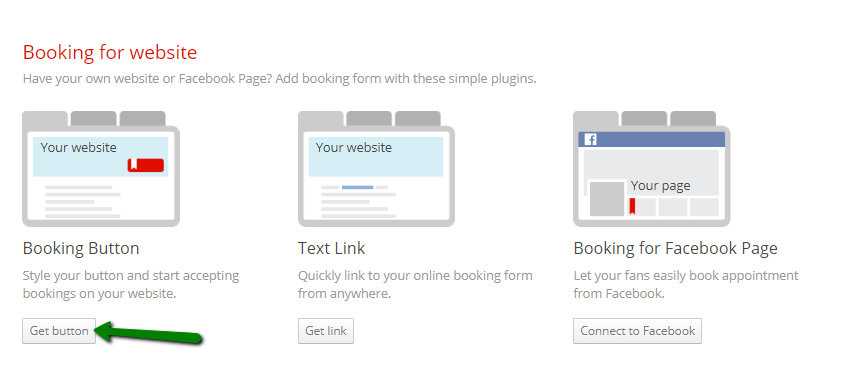 5. You choose the style of a button, and you copy the necessary HTML code.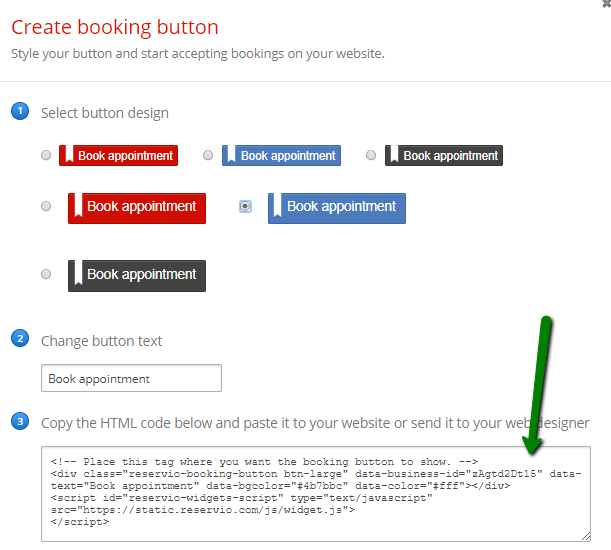 6. You paste the HTML code into your website using + a HTML function and publish the changes.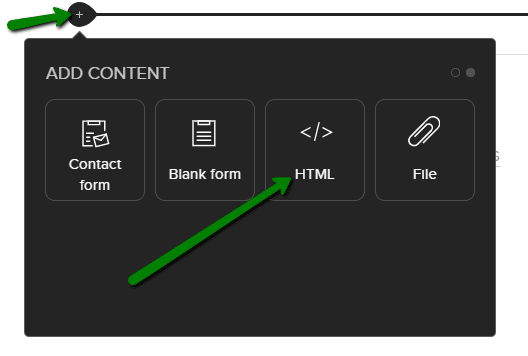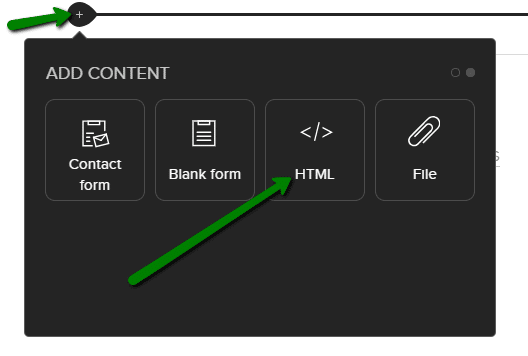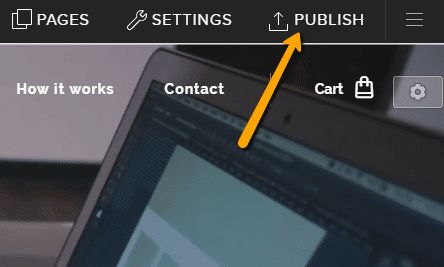 Great – The Reservation button is displayed in the published version of your site.
TIP: Put online chat on the web for faster communication with visitors to your site. I recommend a service that is free – read more in tutorial for Smartsupp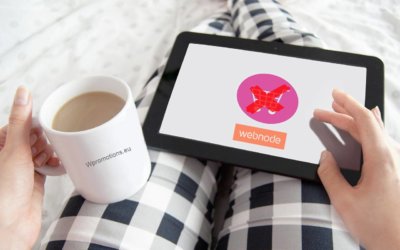 How to hide shopping cart in Webnode E-shop?You have created an e-shop at Webnode and would like to hide (remove) the shopping cart in the menu and also the "Add to Cart" button so that you can use e-shop features such as. adding products, but you don't want to use...
Sharing is caring 🙂 Please share this awesome tutorial
I enjoy the Internet and especially content management systems like
Webnode
or WordPress with
Divi Theme
. I have created the
Wpromotions.eu
portal to help you build your website or e-shop. If need be, do not hesitate to contact me, I like to advise you.