Do you want to add a map with your own points in Webnode?
In How To Set Up Google Map Properly in Webnode? I showed you how to insert a map from a classic Google My Maps service.
In this tutorial, I will show you how to create a custom map with an unlimited number of points (addresses) using Google My Maps.
The service is free and I definitely recommend it.
Preview a created map using Google My Maps.
How to create a custom map with Google My Maps
1. Register: http://mymaps.google.com .
*Or create new Google account here.
2. Click "Create new map" in the top left corner.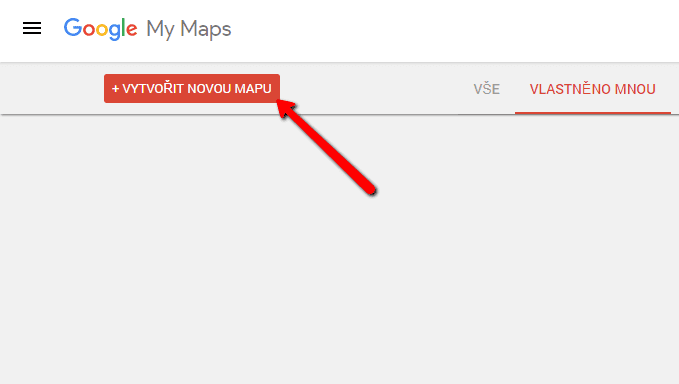 3. Look (search) for specific addresses and add them to your map 🙂
4. You can edit Title, Description, Color, and type of icon (pin on map)
5. If you have successfully added all the addresses and want to share the map publicly (eg on the Webnode site), click on "Share".
6. At the "Who has access" box, click "Change".
and check "On – Public on the web" and save.
7. You can now embed the map you create using the HTML (iframe). At the top, click on three dots and choose "Paste on my site".
At the top, click on three dots and select "Paste on my site"
and copy the necessary HTML code 
8. Insert the map code into your Webnode website using the "+" and "HTML" functions. * Enter the code where you want to view the map.
Done 🙂 Your map is displayed in the published version of your site.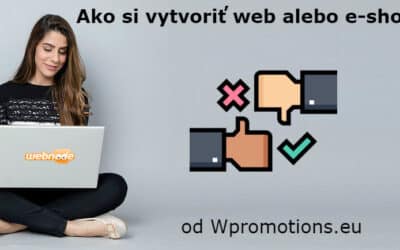 Have you ever wanted to create your own website from scratch? Do you want to create a website or e-shop and make it visible on the Internet? Get started right now and learn how to easily create your first custom website. Creating a website with...
Sharing is caring 🙂 Please share this awesome tutorial
I enjoy the Internet and especially content management systems like
Webnode
or WordPress with
Divi Theme
. I have created the
Wpromotions.eu
portal to help you build your website or e-shop. If need be, do not hesitate to contact me, I like to advise you.