Do you need to change the URL for a Webnode page?
In this tutorial, I'll show you how to change the URL of a page, article, and product in Webnode.
1.

Change the URL of the page.
In the top editor bar, click on "Pages" – "Choose a page" – "SEO page setup".
and overwrite the URL page identifier.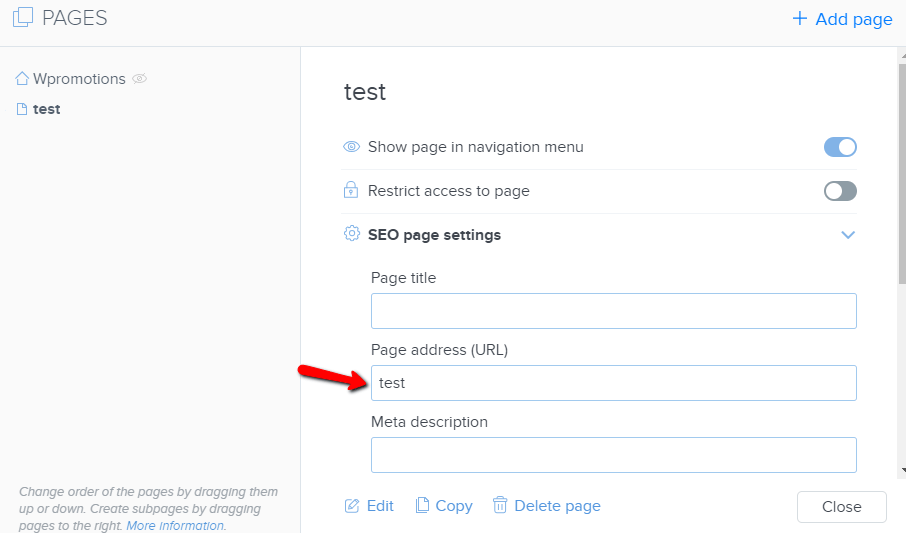 2.

 

Change the URL of the article.
In the articles list, click "Article Management" and then choose an article and "SEO settings"
and overwrite the URL identifier of the article.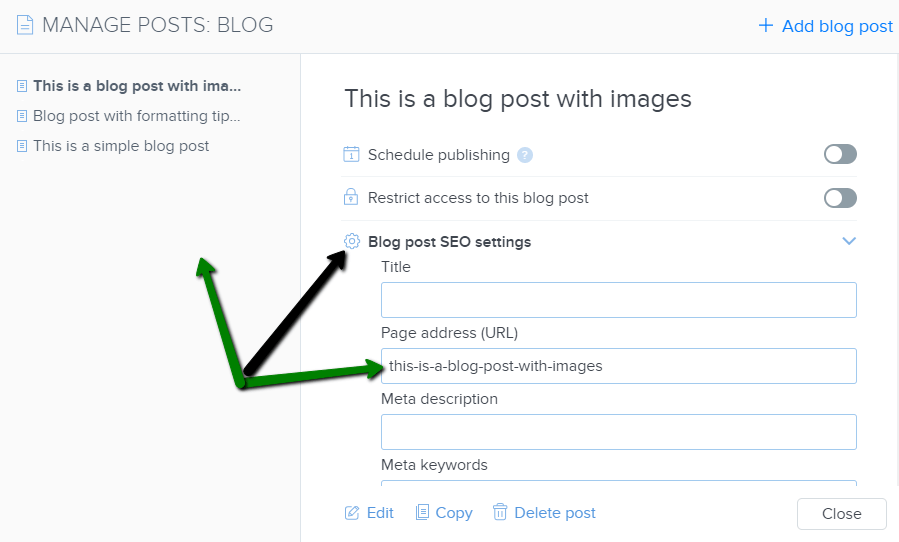 3. Changing the URL of a product in the e-shop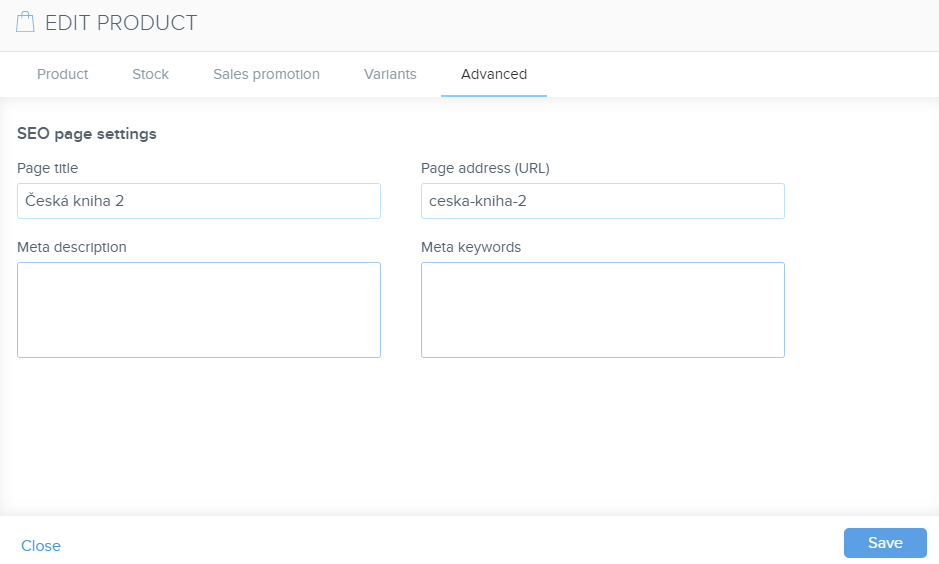 In the top bar of the editor, click on "Products" – "select product" – "Advanced" – "url page identifier" and edit the URL.
TIP: The URL can not contain a spaces / diacritics / characters. When creating a URL, enter the address without diacritics and use dashes, for example, "New-article".

 

TIP2: The URL of the homepage can not be changed.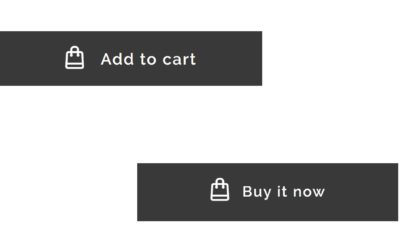 Would you like to rename the "Add to cart" button in Webnode?In tutorial "How to rename" CART in the menu in the WEBNODE e-shop?" i showed u how to rename CART in the menu. Let's take a look at your other options. Webnode for e-shops is a great choice for your online...
Do you like this tutorial? Share it, please 🙂