Simple tutorial – Webnode with Facebook Messenger

Facebook Messenger is a great choice for communicating with your website visitors.
You can connect FB messenger with Webnode easily. Clicking on the icon on your website opens the chat window/online chat.
Of course, Facebook Messenger is free 🙂
I use this great tool to communicate with my clients on my website. (<- click to preview the site with Facebook Messenger)
Warning:

1. Facebook Messenger can only be used with a Business Page (Facebook).

2. Your website needs an SSL certificate (https://)

3. To get the code, you must be the administrator of the FB page.
I split the tut instructions into two parts:
1. Get the online chat code on Facebook
WOW, I WANT THIS ON MY WEBSITE!
2. You can now paste the copied Facebook Online Chat code into your Webnode site on each page where you want to view the chat. Paste the code into the body of the page using the "+" and "HTML" buttons and publish the changes.
YOU ARE DONE – after entering the code, Facebook Messenger will work and you will see it only in the published version of the web 🙂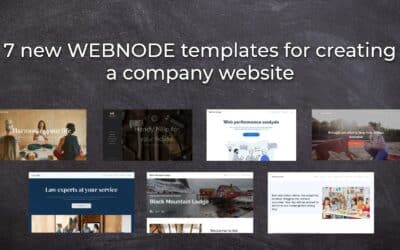 Have you seen 7 new Webnode templates for creating a company website in 2023?In our Webnode News, we have already discussed a few interesting things about the Webnode editor. Have you read the article about 5 new awesome features of the NEW e-commerce Premium Plan...
Do you like this tutorial? Share it, please 🙂