Do you want to add a Scroll Top button on your Webnode website?
In tutorial "How to create anchor links in Webnode? Click&Scroll" i've shown how to redirect (scroll) to a specific place on the web. An anchor can also be used as a "scroll to top", but in this tutorial I will show a more elegant solution called: back to top sticky button.
1

2

3

4

5

6

7

8

9

10

11

12

13

14

15

16

17

18

19

20

21

22

23

24

25

26

27

28

29

30

31

32

33

34

35

36

37

38

39

40

41

42

43

44

45

46

47

48

49

50

51

52

53

54

<

title

>

jQuery

Tla

čí

tko

na

za

č

iatok

by

William

from

Wpromotions

.

eu

<

/

title

>

<script

src

=

"https://ajax.googleapis.com/ajax/libs/jquery/3.2.1/jquery.min.js"

>

</script>

<script

type

=

"text/javascript"

>

$

(

document

)

.

ready

(

function

(

)

{

$

(

window

)

.

scroll

(

function

(

)

{

if

(

$

(

this

)

.

scrollTop

(

)

>

100

)

{

$

(

'#scroll'

)

.

click

(

function

(

)

{

$

(

"html, body"

)

.

animate

(

{

scrollTop

:

0

}

,

600

)

;

/* BackToTop button css */

background-color

:

#3498db

;

-webkit-border-radius

:

5px

;

border

:

8px

solid

transparent

;

border-bottom-color

:

#ffffff

background-color

:

#e74c3c

;

filter

:

"alpha(opacity=100)"

;

-ms-filter

:

"alpha(opacity=100)"

;

<

a

href

=

"javascript:void(0);"

id

=

"scroll"

title

=

"Scroll to Top"

style

=

"display: none;"

>

Top

<

span

>

<

/

span

>

<

/

a

>
1. Insert the above HTML code into your Webnode website using the + and HTML button. Paste the code on each page of the website you want to display the button at the bottom of the site.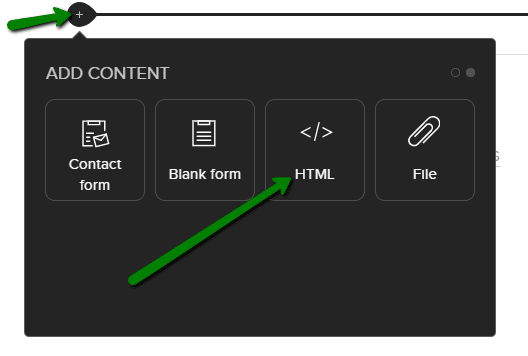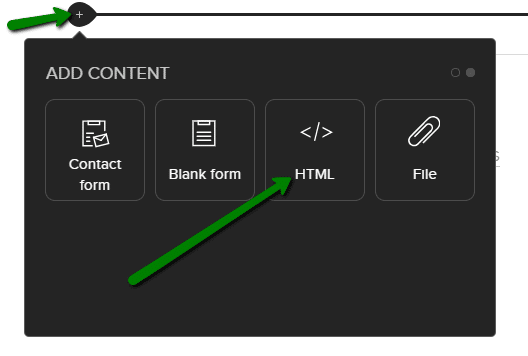 TIP: In the HTML code you can edit the button color. You can modify blue on line 28, red at line 47.
And you're done! …
If you like this button, write a comment! 🙂
TIP: Put online chat on the web for faster communication with visitors to your site. I recommend a service that is free – read more in tutorial for Smartsupp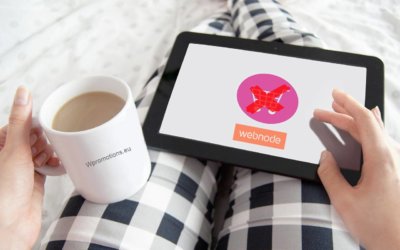 How to hide shopping cart in Webnode E-shop?You have created an e-shop at Webnode and would like to hide (remove) the shopping cart in the menu and also the "Add to Cart" button so that you can use e-shop features such as. adding products, but you don't want to use...
Do you like this tutorial? Share it, please 🙂