Do you want to change the URL of the "webnode" website to your own domain f.e "mydomain.com" or "e-shop.mydomain.com" ?
Using your own domain is a feature included in the Premium plans: Limited, Mini, Standard, and Profi.
After purchasing one of the Premium Plans, you'll be able to assign the domain to the project to view the DNS records you need to set up your domain with your current domain registrar service.
If you already have Premium Services purchased, you can follow the instructions.
Instructions for assigning a domain/subdomain in Webnode and viewing a DNS records
1. Click "Settings" – "Domains" – "Use Existing Domain" on the top bar of the editor.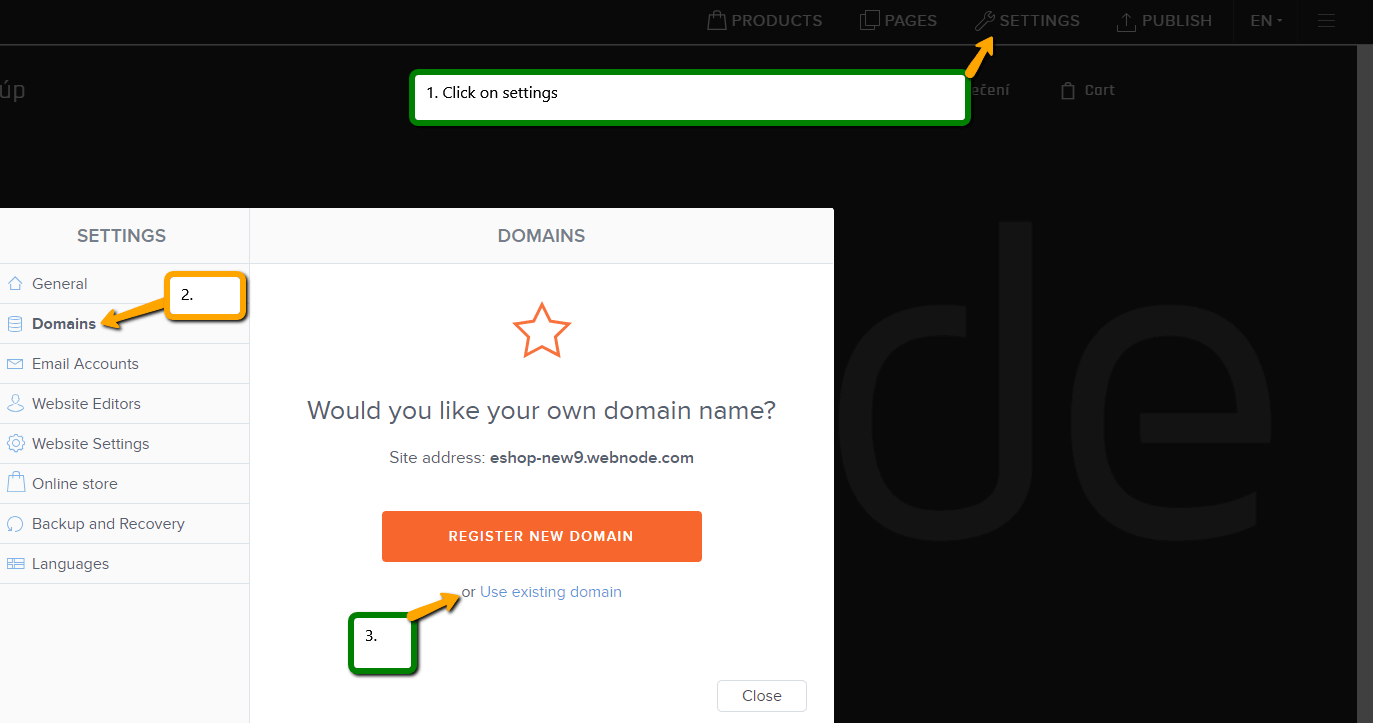 2. At the bottom of the page (scroll down), you can click on the "you can do it here" link in the text.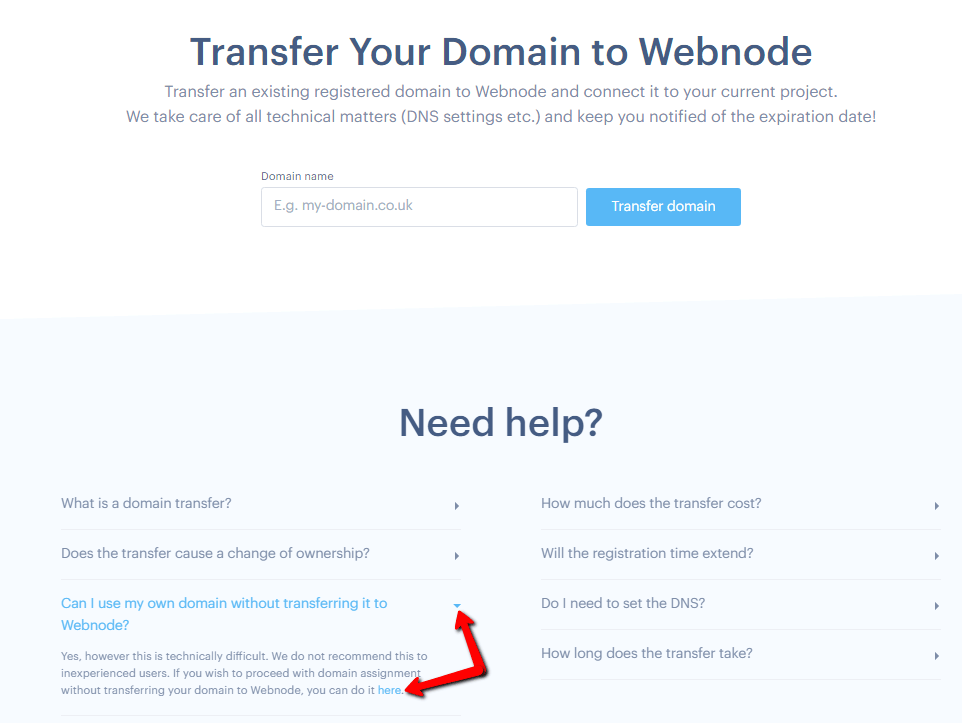 3. Enter your domain name and click "Assign Domain".

4. Once the domain has been assigned, you will see the instructions. Set these DNS records for a domain or forward them to support of your registrar and ask technicians for proper setup.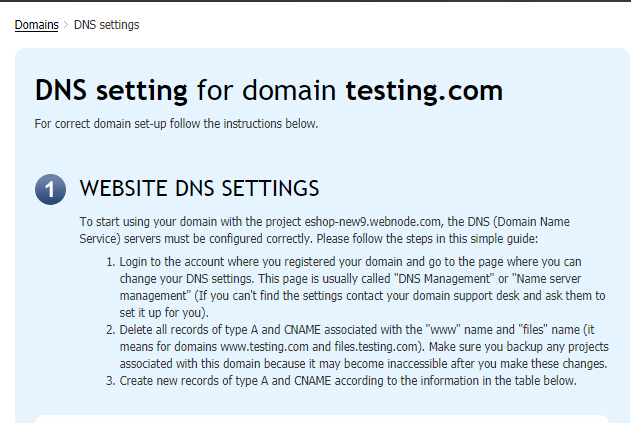 DNS records for the subdomain
If you would like to display the site under the subdomain name, for example, "eshop.mojweb.com", it is enough to assign the subdomain to the project and:
For subdomain "eshop.myweb.com" DNS records should be in form of:

Domain name / Type / Value

eshop A 192.168.xx.xx
www.eshop CNAME myweb.webnode.com.
files.eshop CNAME files.myweb.webnode.com.
TIP: Put online chat on the web for faster communication with visitors to your site. I recommend a service that is free – read more in tutorial for Smartsupp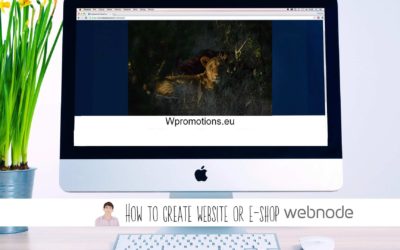 Have you ever wanted to create your own website from scratch? Do you want to create a website or e-shop and make it visible on the Internet? Get started right now and learn how to easily create your first custom website.Creating a website with Webnode is so simple...
Do you like this tutorial? Share it, please 🙂